A Look at Legacy VoteSafe™ Poll Books
VOTEC introduced VoteSafe electronic poll books in November 2007. VoteSafe electronic poll books have operated with live updates from the voter registration database since that initial 2007 rollout.
VoteSafe featured exceptional simplicity from the start for both election management officials and the poll workers that operated it. No data elements appear on VoteSafe screens that isn't absolutely necessary.
VoteSafe also brought the electronic poll book software licensing fees down to earth starting with our first sale. VoteSafe is election management software run on off-the-shelf hardware. The software component of competitor's poll books was over $3,000 in 2007. VOTEC initially licensed VoteSafe at $800 per unit in 2007, a price that's still honored in states with large precincts averaging more than 1500 voters per precinct. Your state may be less.
We also charge only for units deployed. Customers could have any number of spare devices ready with no additional software license necessary.
VoteSafe has been our poll book brand since 2007. PollPower™ is our brand for the comprehensive and feature-rich election day network software that some of our customers choose. PollPower options are discussed on the Home Page and elsewhere on this site.
Glossary
VoteSafe:

VOTEC software for electronic poll books

PollPower:

VOTEC software for poll books and election management

Field System:

Laptop or tablet at the voting location

Management System:

Central server software for administrators and roving support

Live Help:

Tailored instant messaging between poll workers and managers
---
Standard Features – Connected or Unconnected
Election day and early voting modes

Updates all sites with each check-in for early voting and vote centers

Run connected to central server or unconnected if desired
Import standard files from voter registration / election management system

voter
street index
absentee / mail ballot transactions
poll place definition
precinct to poll place assignment

Export standard files to voter registration

voting history
voter updates

Search for voter by name, address, ID numbers, birthdate

allow wild cards in voter names, street names

Display matching voters in a list with address and birth date or birth year

make in-precinct voters obvious if voting is by precinct

Display a selected voter's identifying information, voting status and ballot eligibility

show party if registration is by party
show party selection where and when used
block checking-in when voting status, voter status, or lack of a ballot so indicates
require poll worker action or voter signature pad action where affirmation is required

Record voter's choices as stated to poll worker or as selected on a signature pad
Complete check-in by printing a label or form where used and by saying so on screen
All transactions are time stamped and logged
Allow cancelling of check-in within constraints set by election authority

keep check-in record
add check-in cancelled record
allow future check-in using same voter record

Security

Passwords at poll place or poll worker level
Database encrypted
SSN not used or stored
Communicating Field Systems easily blocked if they are suspect
Windows can be configured to limit user access

Provisional voter processing

Capture all required information
Use pre-loaded voter information where appropriate

Same day registration per state law
Direct voters to correct polling places. Print poll address if printer attached.
---
Standard Features when Field Systems are Network Connected
Allow check-ins to continue if connections lost - no poll worker action required
Transaction records are uploaded
Voter record changes are downloaded
In person or absentee voting records are downloaded
Security

Communications are encrypted
Field System communications easily blocked if a Field System is suspect

Monitor Field System throughput

Separate statistics by voter processing category

---

Extra Benefits

Live Help instant messaging - requires communications

Automatically log and report on all conversations

Live Help instant messaging from poll workers

Automatically reference on screen voter
Administrator can preset categories
All messages same priority - no one is jumping to the head of the line
Alert when answer is received
Categories can be targeted to specific elections office personnel

Live Help instant messaging from election central

Three priority levels
Targeted by precinct, poll, district, ballot style, or all Field Systems
Has been used for tornado warning

Ballot selection

Printed bar code for legacy Hart systems
GEMS card encoding for TSX
Ballot style printed on label or receipt for Field Systems with printers
Ballot printing with PDFs and appropriate printer

On The Line voter line management

Walk the line with any Wifi enabled mobile device
Provide early recognition of voters who are at wrong location
Provide early recognition of voters who need ID for first time voting
Provide early recognition of voters who have moved
Queue voter names on Field Systems so voter search is already done
Direct selected categories of voters to specific lines for paperwork or assistance
VoteSafe Screenshots
(click to zoom)

VoteSafe Voter Check-In System
---

VoteSafe Election Administration Screen
---

VoteSafe Edit Current Election Export
---
---

VoteSafe Voter Information Screen
---

VoteSafe Live Help Conversations
---

VoteSafe Live Help Provisionals
---
VOTESAFE VIDEOS:
(click on icon to view)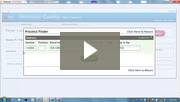 Search Options, Precinct Finder, Counts/Logs, Contacts & Help
---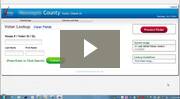 Regular Voter Check-In, Regular Challenge, Name or Address Change, Cancel Check-In
---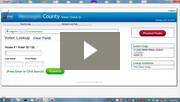 Challenged Guardianship, Challenged Felony, Absentee Voter
---